Our "Supportive Leadership" approach is based on the findings of neurobiology.
Supportive Leadership:
Leading by 'inviting', 'encouraging' and 'inspiring'
From the perspective of brain research, learning is therefore an activity/process that is linked to anenthusiasm/desire. This longing is in turn interwoven with two basic needs that are existential for every human being: a) the need for connection to a community à belonging and b) the need for growth and development à challenge and success.
In companies/organizations, this enthusiasm/desire must first be formed. Leaders and managers play a decisive role here if they succeed in organizing (learning) experiences that are experienced by employees as meaningful and meaningful through "inviting", "encouraging" and "inspiring" within the framework of "supportive leadership".
Film about the Supportive Leadership seminar
"The brain needs emotional activation in order to emit neuroplastic transmitters which are fertilizers for the brain: excitement and activement. They are never released if you learn a telephone book." (Gerald Hüther 2010)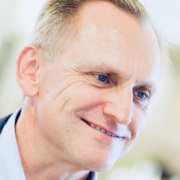 "Following the establishment of our shared service center for accounting, in which we brought together around 400 accounting employees from the various Group companies into one organizational unit, it was necessary to get the management team on board with the new objectives and framework conditions. In team-building workshops lasting several days, Sonja Schlömmer responded precisely to our requirements and, with her help, was able to quickly create a team whose members treat each other with appreciation and respect, with an open and solution-oriented attitude."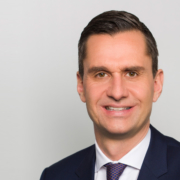 "For years, a department with over 20 employees was managed in a patriarchal manner. The manager is retiring this year. Ms. Schloemmer has therefore spent several years preparing and supporting employees for and during the change process. After creating a Reiss Motivation Profile© for each new manager, we also introduced an intermediate level around the new management and provided each with their own managers. A great deal of empathy and sustainability was required to motivate the employees for the new tasks, filled with new-found and freshly recharged self-confidence. Grosso Modo can reduce the number of employees through natural departures.
We are looking to the future with confidence, and not just for this department!
GrECo, matter of trust."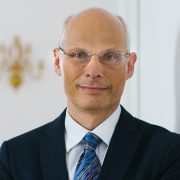 "Promoting the personal development of managers and high-potential employees is a core element of the Frauenthal Group's strategic HR activities. Schloemmer und Partner offers efficient instruments for this purpose, which are used effectively in conjunction with profound practical experience. In the Frauenthal Group, the use of the "Reiss Profile" is a good example of this: thanks to the excellent support provided by Schloemmer und Partner, this instrument makes a valuable contribution to differentiated self-reflection."