The theory of the 16 life motives is a new, scientifically sound and comprehensive approach to human behavior. The unique research work presented by Steven Reiss documents the groundwork that went into the development of the Reiss Motivation Profile® after years of scientific work.
Dr. Steven Reiss and his team were the first to research life motives and develop a valid test instrument.
The 16 life motives
were determined strictly empirically,
are based on factor-analytical evaluations,
and have also been confirmed across cultures in numerous follow-up studies.
Standards of the Reiss Motivation Profile®
The original standard sample from 2001 included 1,749 test participants. In 2007, the Reiss Motivation Profile® was renormalized using a sample of approx. 7,800 test participants. In 2012, 45,000 test subjects were already recorded in a renormalization process. The new standards, which were recorded between 2007 and 2017, have been in place since September 2017. The standard sample of the Reiss Motivation Profile® now comprises 79,888 test subjects from 23 countries and 3 continents (America, Asia, Europe). This process was conducted by William Aflleje of Reesh LLC in collaboration with Mike Reiss and Maggi Reiss of IDS Publishing.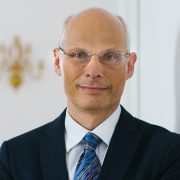 "Promoting the personal development of managers and high-potential employees is a core element of the Frauenthal Group's strategic HR activities. Schloemmer und Partner offers efficient instruments for this purpose, which are used effectively in conjunction with profound practical experience. In the Frauenthal Group, the use of the "Reiss Profile" is a good example of this: thanks to the excellent support provided by Schloemmer und Partner, this instrument makes a valuable contribution to differentiated self-reflection."