Supervision promotes communication skills and confidence in everyday professional life and helps to resolve overt and covert conflicts that jeopardize success.
It is a regular in-service measure and issues are discussed with the "external expert" (coach or therapist). This view from "outside" by a "non-system member" in the system helps to recognize new approaches and new paths. Supervision involves reflecting on the actions in various settings that are necessary to expand professional skills, achieve goals and find meaning in the working environment.
Especially in the case of team supervision, cooperation based on trust is promoted and thus also the efficiency of the work. The aim of team development is to positively develop and strengthen team cohesion.
Organizational constellations use the spatial visualization of (inner) relationship images of personal system units.
In this case, we work with the system board or with figures.
The new perspectives gained result in recommendations for action for the constellator, which can be implemented directly in management work.
Areas of application for the following problems:
Restructuring of a department
Conflicts in departments between team members (combined with a tear profile)
High fluctuation in departments
Difficulty filling positions
Upcoming difficult personnel decisions
Reviewing the impact of decisions on the team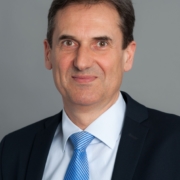 Through team development together with Schloemmer & Partner, we were able to further improve cooperation with our internal interfaces and further expand our success as a sales team.
The rice profile in particular enabled each and every one of us to question and work on our own values, attitudes and opinions. The personal reflection cards and jointly agreed measures facilitated successful implementation.
The experience-oriented learning content of the team development was perfectly aligned with the content of our daily challenges, created a humorous atmosphere and was reflected excellently. The important values for the team members were visualized in a very practical way and underline the importance of the human component for our sales success. The daily commitment to this gives us valuable orientation in our management and our appreciative cooperation.

"Thanks to the newly acquired skills, I feel more self-confident and self-reflective in my new Team Lead role. Some of the insights were real eye-openers. I started implementing what I had learned immediately after the course ended. I can recommend the training to anyone who is looking for new impulses in the area of leadership and wants to strengthen team collaboration and leadership. (Course "The new manager")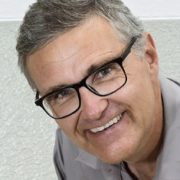 "Ongoing professional training and development of our employees is THE most important asset of our practice. Thanks to an individually tailored training plan, we have been able to open up numerous other specialist areas in recent years, implement additional services and continue to grow. Schloemmer und Partner provided us with perfect support in terms of personal development, strengthening team spirit and improving resilience using the Reiss Motivation Profile."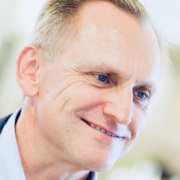 "Following the establishment of our shared service center for accounting, in which we brought together around 400 accounting employees from the various Group companies into one organizational unit, it was necessary to get the management team on board with the new objectives and framework conditions. In team-building workshops lasting several days, Sonja Schlömmer responded precisely to our requirements and, with her help, was able to quickly create a team whose members treat each other with appreciation and respect, with an open and solution-oriented attitude."