Management course – Leadership incl. 11 Online training as blended learning
3-day seminar for all beginners and reflectors on the topic of leadership. Content that has been tried and tested over many years – the "best of leadership", so to speak. Practice-oriented with guaranteed implementation.
For in-house training, please contact us or send participants to the open seminars.
Click on a date that interests you and you will be taken directly to the respective provider.
Dates:
September 21 to 23, 2021 Leadership in Vienna
October 7 to 9, June 2021 Leadership in Vienna
November 11 to 13, 2021 Leadership in Vienna
December 9 to 11, 2021 Leadership in Vienna
January 26 to 28, 2022 Leadership in Vienna
March 10 to 12, 2022 Leadership in Vienna
April 21 to 23, 2022 in Vienna
Trainer Sonja Schloemmer MBA, MAES
Movie about management seminar
Delegate correctly – time for the essentials
Reflect on what has actually prevented you from delegating up to now and successfully put the training measures into practice. Change your current behavior based on the findings of neurobiology.
Trainer Sonja Schloemmer MBA, MAES
Short video on the Delegating seminar
Dates:
Reiss Motivation Profile Coaching online
Reflect on your 16 life motives and develop measures to improve your management work.
We have been working with the BUSINESS VERSION of the Reiss Motivation Profile® since 2003 and coach more than 1000 managers every year. Learn what incentives you can use to better motivate your team.
Coach Sonja Schloemmer MBA, MAES
Discounted for participants of the management course with some providers.
Please contact us.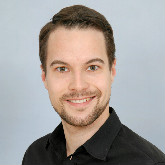 "Ms. Schloemmer gets to the heart of leadership issues in a very professional and practical way and the measures she developed were easy for me to implement. Ms. Schloemmer's many years of management experience provide answers to individual questions. I particularly benefited from the innovative methods and approaches for day-to-day management. For me as a junior manager, this allowed me to reflect on my own leadership attitude and, thanks to the checklists and guidelines, to make enormous efficiency gains in a dynamic, growing organization."

"Thanks to the newly acquired skills in leadership training, I feel more self-confident and more self-reflective in my new Team Lead role. Some of the findings were real eye-openers. I started implementing what I had learned immediately after the course ended. I can recommend the training to anyone who is looking for new impulses in the area of leadership and wants to strengthen team collaboration and leadership.
My follow-up discussion on the Reiss Motivation Profile © with Sonja Schloemmer reinforced many of my previous beliefs – but more importantly it also inspired me to take on new perspectives. I was able to better reflect on myself and my inner motivation and better explain the background to some of my areas of tension. This ranges from professional issues to the personal sphere, such as values from education, leisure activities as a balance to the job, and much more. I'm looking forward to incorporating the new impulses into my everyday life from now on and letting them continue to resonate…!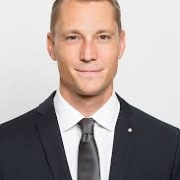 'Rarely have I had the feeling of being in such good hands in a seminar. The mixture of elements of self-reflection, group and pair discussions with constructive preparation and debriefing, helpful checklists for the real challenges as a new manager and the Styrian charm of Sonja Schloemmer made this seminar a real added value for me'.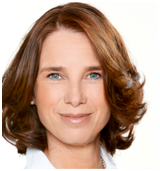 We have been successfully offering management seminars and seminars for HR professionals with Ms. Schloemmer as our trainer since 2004. The seminar evaluations are consistently excellent, especially the quality of the documents and the practical orientation are far above the usual training average. A service partner at eye level, with whom we were able to agree many win-win situations.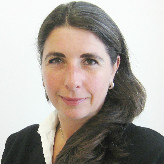 "The seminar "Strategic Competence Management" with Ms. Sonja Schlömmer from the seminar series "Competence and Talent Management" offers great support for us HR professionals. With concrete tools, such as the comprehensive competence card set, many other proven methods and incorruptible key figures, the integration of personnel development processes in the company appears to be very simple. Key success factors from the company's own environment can be discussed discreetly but directly and immediately – an important addition on the way to structured and excellent personnel development!"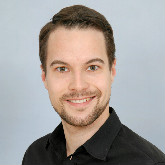 "Ms. Schloemmer gets to the heart of management and HR issues in a very professional and practical manner and is very responsive to the individual challenges of the course participants, drawing on her own many years of management experience. I particularly benefited not only from her advice on personnel issues but also from her innovative methods and approaches to everyday management. For me as a young up-and-coming manager, this provided orientation and increased efficiency in my role as head of department in a dynamic, growing organization."
(Wifi Management Seminar)