Our online training courses are part of our "Learning Boxes"
Components of our learning boxes:
1 online training of 20-30 minutes (edited movie)
Numerous checklists and work documents electronically
1 personal online coaching session with the trainer after completing the online training course
Certificate of attendance for 4-6 teaching units depending on the number of worksheets to be completed
Already available "Learning Boxes" in our store based on our leadership competencies from the competence management system:
Focus on results
Agreeing and measuring goals
Performance assessment
Giving critical feedback
Personnel selection
Supportive Leadership
Delegate … Click here for the short video
Further learning videos planned for 2021
Virtual tour
Make decisions
Business acumen
Separation management
Team development
Ability to deal with conflict
Self-management
Strategic thinking
Our online training courses can also be branded for your company's internal academies.
Courses currently being planned
Delegation in 4 modules plus 1 coaching session
(Certification of 12 teaching units)
New manager in 10 modules plus 2 coaching sessions
(Certification of 32 teaching units)

"Thanks to the newly acquired skills in leadership training, I feel more self-confident and more self-reflective in my new Team Lead role. Some of the findings were real eye-openers. I started implementing what I had learned immediately after the course ended. I can recommend the training to anyone who is looking for new impulses in the area of leadership and wants to strengthen team collaboration and leadership.
My follow-up discussion on the Reiss Motivation Profile © with Sonja Schloemmer reinforced many of my previous beliefs – but more importantly it also inspired me to take on new perspectives. I was able to better reflect on myself and my inner motivation and better explain the background to some of my areas of tension. This ranges from professional issues to the personal sphere, such as values from education, leisure activities as a balance to the job, and much more. I'm looking forward to incorporating the new impulses into my everyday life from now on and letting them continue to resonate…!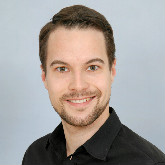 "Ms. Schloemmer gets to the heart of leadership issues in a very professional and practical way and the measures she developed were easy for me to implement. Ms. Schloemmer's many years of management experience provide answers to individual questions. I particularly benefited from the innovative methods and approaches for day-to-day management. For me as a junior manager, this allowed me to reflect on my own leadership attitude and, thanks to the checklists and guidelines, to make enormous efficiency gains in a dynamic, growing organization."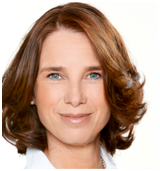 We have been successfully offering management seminars and seminars for HR professionals with Ms. Schloemmer as our trainer since 2004. The seminar evaluations are consistently excellent, especially the quality of the documents and the practical orientation are far above the usual training average. A service partner at eye level, with whom we were able to agree many win-win situations.